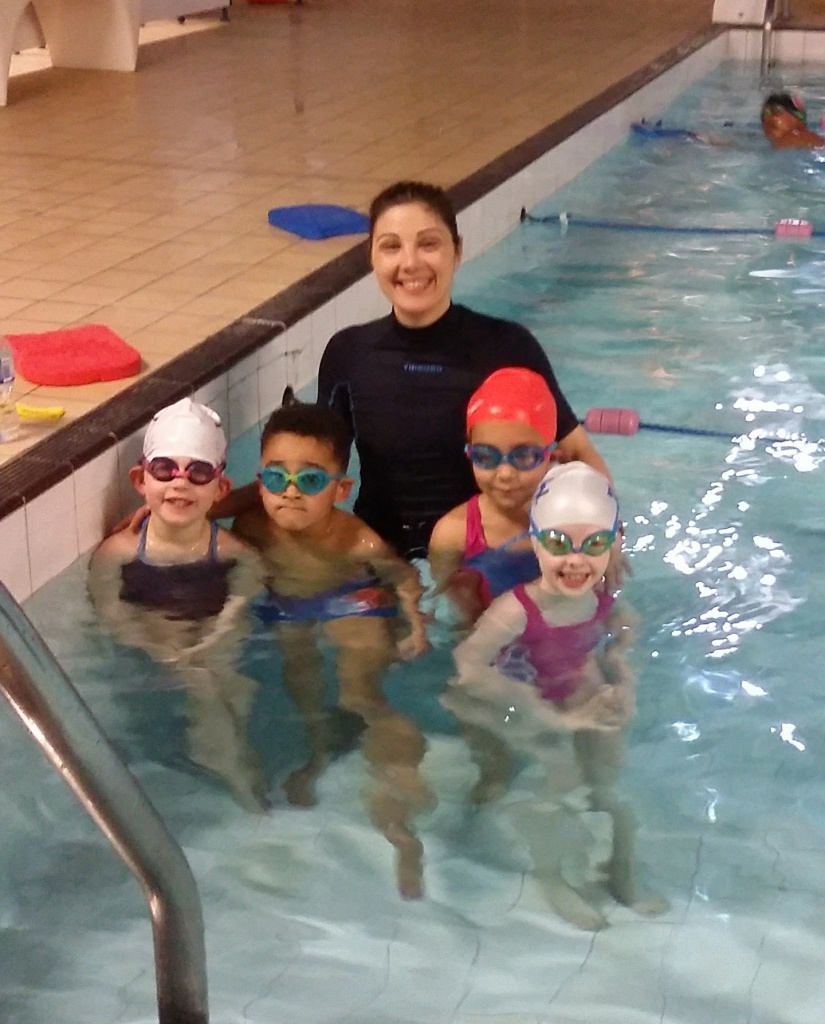 The Main Stream of the Swim School
This is the main stream area of AMES UK Swim School. We teach all 10 Stages of NPTS; from Beginner through to Pre-competition.
To achieve this we make use of the facilities of Woldingham Girls School and Warlingham Secondary School.
Classes are still small with a maximum of 6 students per teacher.
At the highest level (Stages 8-10) you will see the cut over from Teaching to Coaching and students repeatedly swimming lengths of the pool. The main difference at this level is that the swimmers are much more able and confident in the water enabling the Coach to work from the poolside rather than being in the water with the students when compared with the earlier levels.
" Mission statement: The mission of AMES UK Swim School is to provide all swimmers, children and adults, with a memorable, high standard and positive swimming experience. Our caring, well-trained and experienced staff will work on positive reinforcement, support and technical practice in order to built confidence in the mental and physical well being of the swimmers. "
Vicky Panagiotidou